Blackstone designs and builds paralleling and synchronizing systems for both low and medium voltages.
Blackstone is recognized as one of the best companies in providing systems for the emergency power. As a system integrator, we select the best controller to suit the engine requirements. With this flexibility in mind, we are able to parallel generators of different brand and make.
We have supplied systems for use in China, Philippines, Indonesia, Taiwan, Bangladesh, Vietnam, Maldives and Singapore. We have a team of competent engineers to test and commission systems on site.
Synchronizing and Paralleling Panel Systems for both low and medium voltages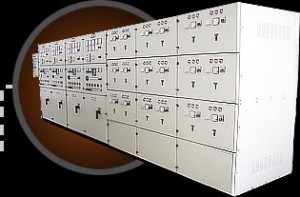 Automatic Synchronizing Panel for 4 x 500KVA Cummins Diesel Generators (For a resort project in Maldives)
Automatic Synchronizing Panel for 3 x 1600kW Caterpillar diesel generators (SM shopping mall in China)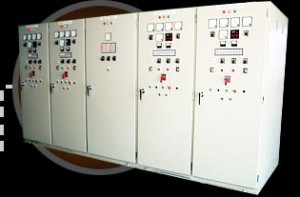 Automatic Synchronizing Panel for 2 x 800KVA Cummins and 2 x 1000KVA Caterpillar diesel generators (Seafood processing plant in Vietnam)
10kV medium voltage control panel for a project in China.
Some of the other Synchronizing and Load Sharing panels supplied in Philippines:
Robinson Lipa Shopping Mall( 3 x 450KW Generating Sets)

Robinson Pioneer Shopping Mall (2 x 800KW Generating Set)

SM City Mall Dasmarinas (4 x 2MW Generating Sets)

Araneta Gateway (3 x 1.6MW Generating Sets)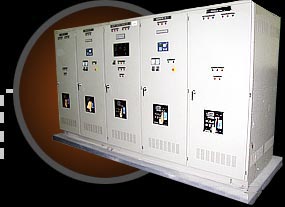 Robinson Cainta Shopping Mall – Philippines (2 x 450KW Generating Sets)
Automatic Synchronizing Panel for 3 x 450KW MTU Diesel Generators (Robinson shopping mall in Philippines)
Customized Control Panels
We also build customized control panels for our clients. This control panel for under-water surveillance equipment is built for one of customer in Singapore based on their stringent requirements. Functional test were carried out in our factory before shipment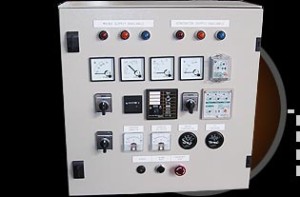 Automatic Mains Failure (AMF) Panel – for one of the Army camp in Singapore
DC Remote Control Panel for 22KV Switchboard (Singapore)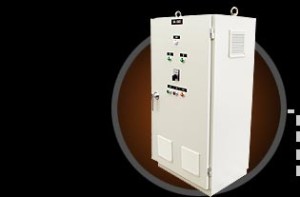 15KW VSD Panel for Singapore Jurong Port Island
Customized Control Panel –VSD Panel   
Blackstone has supplied 48units of Variable Speed Drive Panel from 1.1KW to 150KW to a Biotech Plant in Singapore in year 2001.
Automatic Transfer Switches (ATS)
Depending on customers' requirements, Blackstone can provide a complete ATS system or just supply of the ATS.
Below are some of our past projects and supply listing of ATS system and ATS:
133 units of 200A 4Pole ATS for Asia Tower Condominium (Philippines – Glorietta 4, Ayala Center, Makati City)
1 unit of 150A 3Pole ATS for Crissan (Philippines – Commonwealth, Quezon City)
1unit of 200A 3Pole ATS for Globe Telecom (Philippines – Pioneer Cor., Madison St., Mandaluyong City)
1 unit of 2000A 4Pole ATS (in-phase) and 1 unit of 2500A ATS (in-phase) for a 400KV sub-station (Singapore – EMSB1 & 2 at Ubi Ave 3 400KV Substation)
1 unit of 60A 4Pole ATS (Close transition) for the Monetary Authority of Singapore Building
1 unit of 200A 4Pole ATS for Eurasian Club (Singapore)
1 unit of 200A 4Pole ATS and 1 unit of 200A 4Pole ATS for Capitol Tower (Singapore)